Making Compost Mainstream
Centered on compost and building community.
We are composters, too. We're passionate about composting and the good that composting brings to communities, farms, gardens, and our world.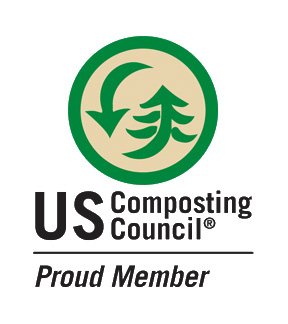 Our vision
To innovate the compost industry and to support the global composting movement. To inspire compost businesses with creative solutions.
If you're a professional in the composting industry, wouldn't you rather hire someone who knows the compost industry than someone you'll need to explain all the basics to?
That's why we decided to start The Compost Marketing Agency.
We don't only know marketing – we know about composting and have a passion to serve the compost industry.
Why not trust a company that has already seen success helping grow businesses in the compost industry? 
Here at The Compost Marketing Agency, we're fascinated by compost and how it can help plants and the environment.
Composting is the responsible thing to do in times where answers to the climate questions are needed.
We're happy to help you achieve your goals and we know just how to do it.
Let's change the world by increasing awareness of compost – and let's change your business by giving you the tools for greater growth
At The Compost Marketing Agency, we've got a proven track record as marketers.
We know the ins and outs of digital and classic marketing. We raise awareness of composting as we boost your business.
We Can Help You Reach Your Goals.
Your needs are as unique as your place in the compost industry. No matter what your goals are, we can help you meet them.
What We Offer
We offer steaming hot marketing packages to those in the compost industry. You can expand your team by plugging in our marketing experts. Your dedicated account manager synchronizes CMA with your internal departments to make a strong impact.
Instead of hiring one marketing staff member, you can activate our multicellular marketing organism and get the expertise of artistic graphic designers, content creators and copywriters, SEO experts, paid per click analysts, marketing automation specialists, web designers, event and outreach managers…
All working for your brand with the passion to make a difference.
We help compost makers get their marketing right.
If you make compost, we raise your local profile and increase subscribers for your compost collections.
The same way composting helps with healthy root growth, we can help you achieve healthy growth and extend your reach. We can reduce contamination rates with educational marketing campaigns and process design.
We can also help you attract, hire, and retain talent to keep your business growing as it should.
We work with compost equipment manufacturers.
We know how to advertise your business and increase awareness of your products.
You can help more composters with your technology as you focus on your core business of manufacturing the tools that make compost work.
We'll come up with a business strategy and lay out the details so you can enjoy a seamless transition. 
We magnify laboratories reach to new customers.
We understand how beneficial it is to evaluate the microbial life of compost.
We know how to explain the benefits of lab evaluation so that composters know exactly what life is in their compost.
WE WORK WITH
Compost makers, compost equipment manufacturers, compost consultants, and compost industry professionals with an annual gross revenue of > $1,000,000.
Our ideal clients are companies that want to focus on their core competency while growing their business with the power of an external marketing resource.
Our playbook 
We exclusively offer full-service marketing packages for the compost industry.
We start with a 4 – 5 hour marketing creative & strategy workshop for $897.
If you like the outcome, you can execute it with your own team.
If you love working with us, we can execute it with you and your team on a monthly retainer basis. 
OUR GOAL
To be the most trusted marketing agency in the composting industry.
Our credo
To deliver excellent quality work and work in the best interest of our clients.
To achieve sustainable business growth and set realistic goals to be able to increase capacities.
Overall
To advance the compost industry and increase its market size.
Discovery
Help us to determine whether or not we are a good fit for each other.
We can do that together in a 15 minute video call. (The video is optional)
We will have some questions for you. 
Please bring your own questions. We are looking forward to hearing from you.
(C) 2021 The Compost Marketing Agency.