Diverting goods from the landfill to people in need.
The purpose of Goods Bank NEO is to stretch the budget of nonprofits, schools, and faith-based organizations by partnering with companies to provide new and overstock goods to communities and people in need.
The goals of Goods Bank NEO are to provide basic necessities to families by recycling, collecting, and organizing quality goods donated by generous companies. They prevent goods from being tossed into a landfill, caring for the environment as well as the community. Their goal aligns with our values and we have decided to support them pro-bono.
Cooperating with Compost Marketing Agency
Judy Payne is the founder of Goods Bank NEO and is not new to starting organizations to benefit the community. She was the co-founder of Cleveland Kids' Book Bank in 2015 – in fact, that's where she and Compost Marketing Agency founder Tim Steckel first met. The Kids' Book Bank diverts books away from landfills and to kids in need of books.

Judy decided to create Goods Bank NEO in 2021 because she wanted to bridge the gap between those who have more than enough and those who don't have enough to get by. Partnering with Good360 enables her to do this more effectively. 
Judy calls herself a "crazy, committed serial social enterprise entrepreneur," and she's clearly passionate about what she does. She celebrates every partnership with local organizations because she knows it means more supplies for those in need, and that's what energizes her.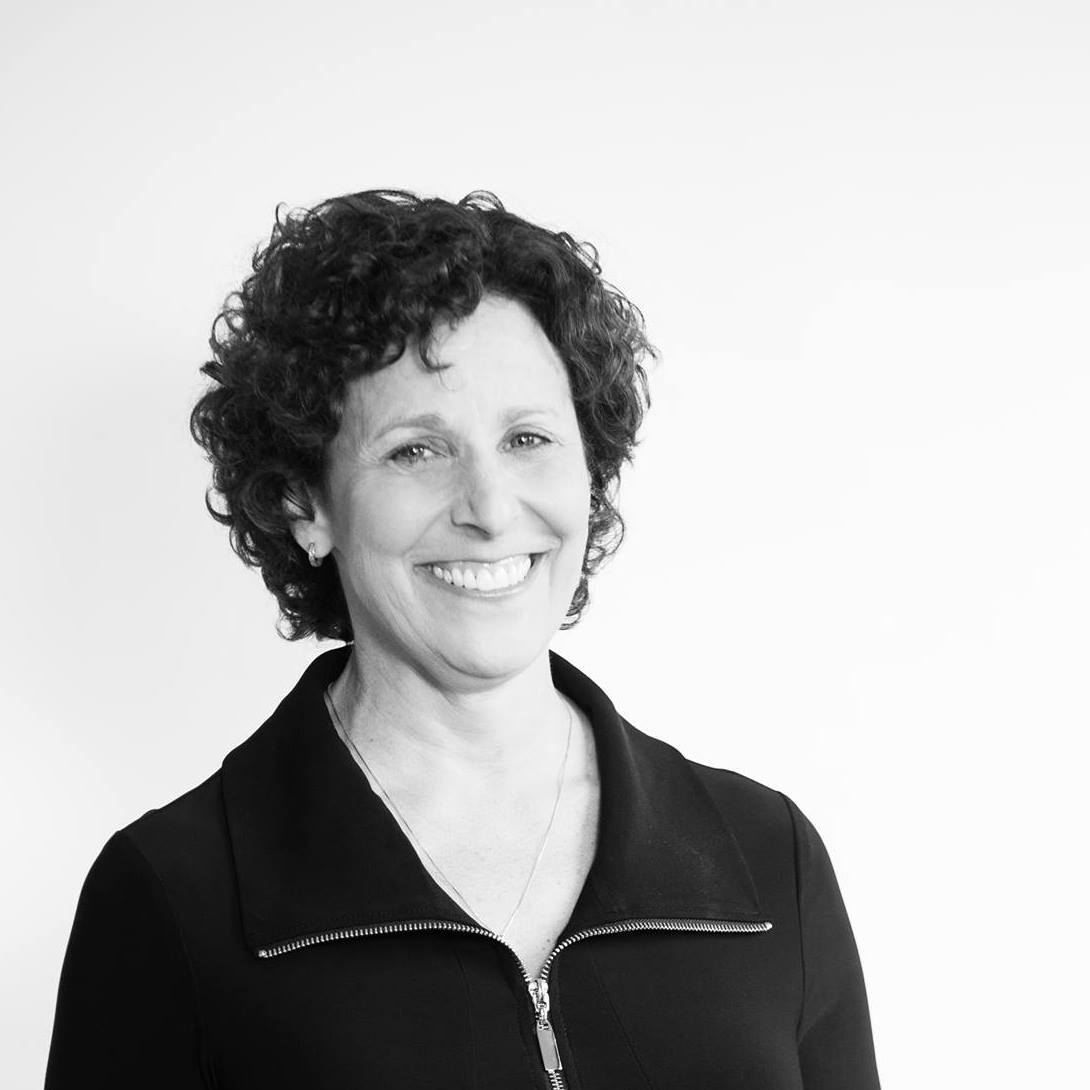 Judy has won awards for her humanitarian efforts, including: 
The Friend of WIC Award (given by the Ohio Department of Health)

The Big Bang Award (given by Social Venture Partners)
She also participates in two giving circles: Fun(d) First and 100 Women Who Care. 
The Compost Marketing Agency decided to take this project on because this unique recycling program keeps new and overstock goods out of landfills, contributing to the betterment of the planet and the community. 
Compost Marketing Agency spent hundreds of pro-bono hours to see this project to fruition, starting by consulting with directors and hosting multiple digital work sessions on Zoom to map out the user experience. 
Research is a critical element of any project. Since Goods Bank NEO was a brand-new organization, the CMA team wanted to ensure that the user experience would coincide with our web design and marketing efforts.
Automating repetitive processes in a professional way.

Since Compost Marketing Agency accompanied Goods Bank NEO through their startup phase, there was much work to be done.
We needed to lay the groundwork by thinking about processes and patterns to serve the organization.
We envisioned the membership application process and managing groups of volunteers.
We also considered what types of tools and transactions would be needed to facilitate the process.
Launch a website to represent their organization.
The website for Goods Bank NEO needed to be built from the ground up and speak to several groups of people:
New and existing members

Prospective volunteers

Companies that want to donate or volunteer
Implement the member onboarding process.
To get started on the right foot, it was crucial to automate the member onboarding process to avoid lengthy review periods.
Create and execute digital marketing campaigns.
Goods Bank NEO needed a way to develop effective email marketing campaigns for members and prospective members by highlighting the value of the organization. 
They also needed to develop their social media strategy, so Compost Marketing Agency consulted with them so they would be set up for success.
Additionally, we provided auto-scheduling tools so they could batch their content in advance and schedule it out.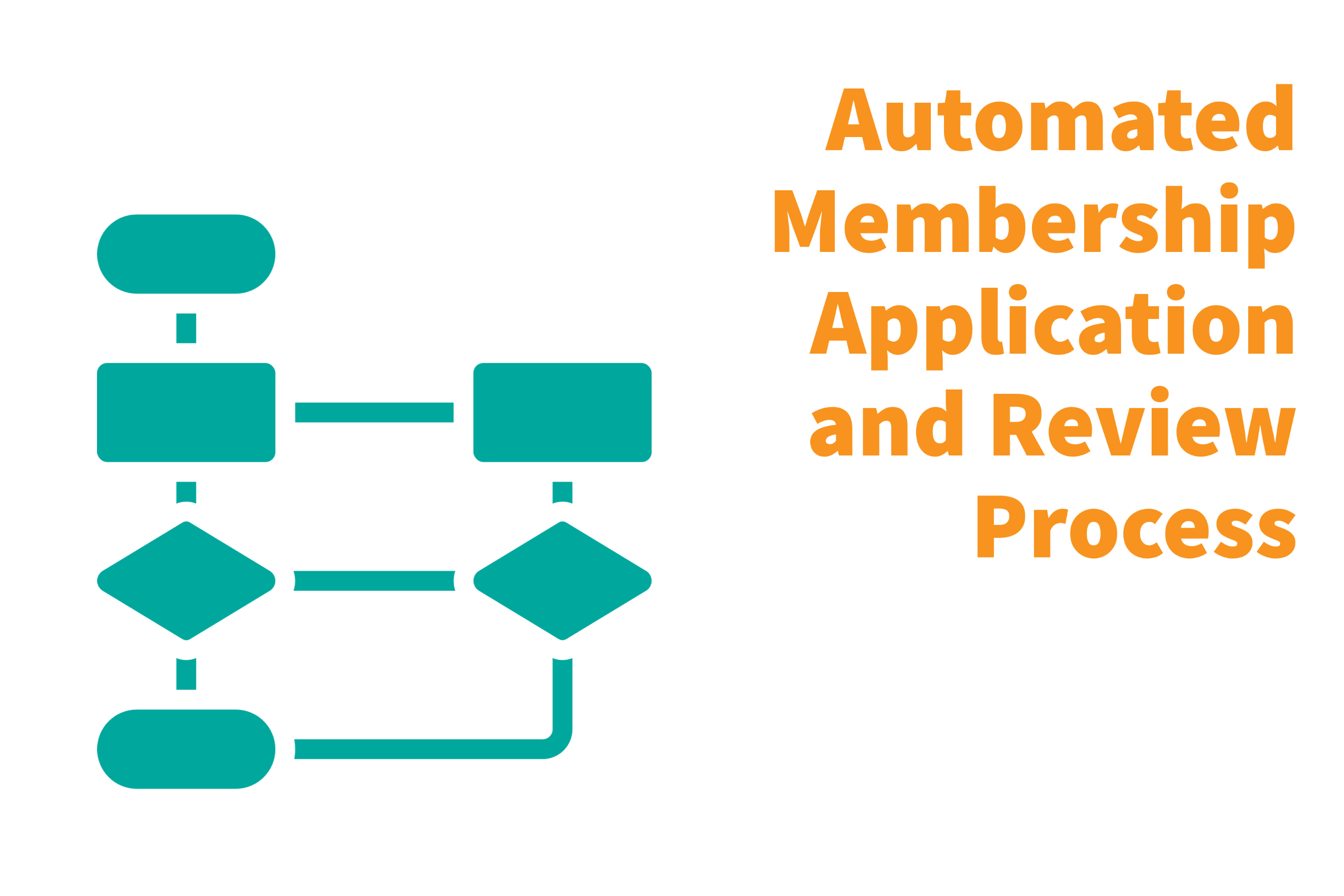 User Experience Mapping
On-boarding new members requires lots of information and documents. It's repetitive, yet very important.

We laid out a sequence of pages with forms, signatures and document upload


Accepting, reviewing and approving applications from members

Collecting membership payments and sending transactional emails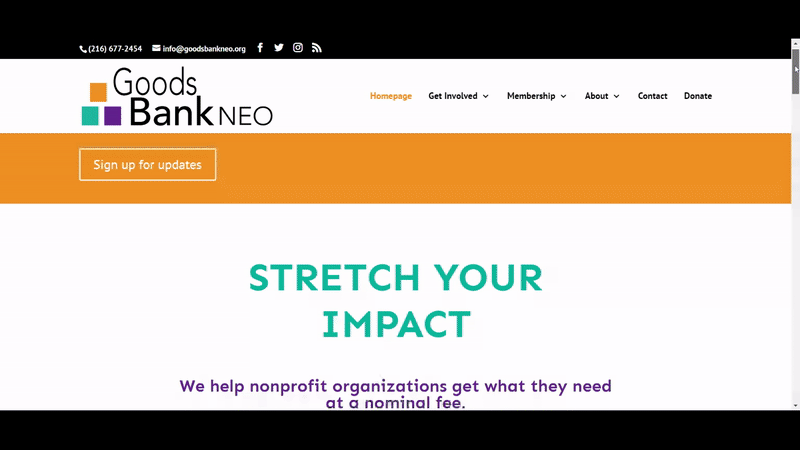 Managed Website
The team at Compost Marketing Agency created a beautiful, functional modern website with fast loading speeds for Goods Bank NEO. It's designed with the user journey in mind and is easy to navigate. It has become an asset to the organization because it allows individuals, organizations, and volunteers to become members, send donations, and more. 
Visit the Goods Bank NEO website here: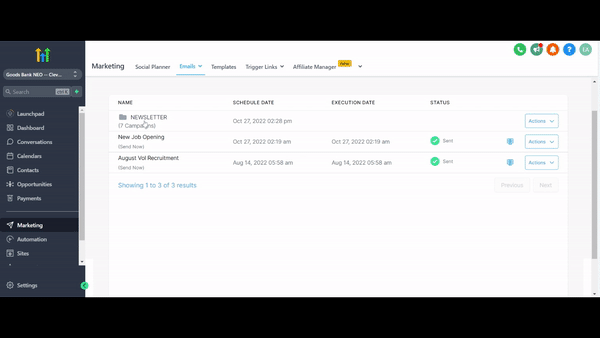 Email Marketing
With the power of email marketing, Goods Bank is able to communicate with its customers and provide them with access to special updates. Using the tools from Compost Marketing Agency, they can follow up with new customers, send newsletters, create drip campaigns and set up auto-responders. These features make it easier than ever to provide a steady stream of information to the community members they help.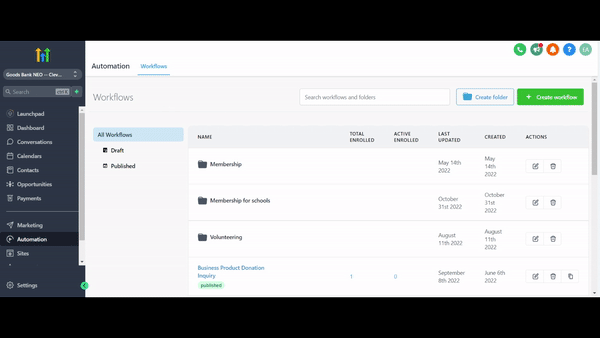 Workflow Automation
Using the Compost Tool Shed, we were able to blueprint the membership experience with the directors and implement a painless automation workflow for membership applications. It enables them to capture important data and signatures in addition to uploading documents required for the membership process. 
We also implemented a contact management system, making it easy to keep track of members. All of the automation tools in our Compost Tool Shed integrate with one another seamlessly, allowing Goods Bank NEO to send payment links for membership fees, and sync with their point-of-sale system.
Updates
We will post updates on the Goods Bank Case Study as we continue to work with them.
Update: Volunteer of the Year Award
Do you want to learn more?
Browse our plans.