Register for our workshop at the COMPOST Conference 2023.

If you're passionate about composting but have a desire to learn more, you'd benefit from going to the Compost Conference in Ontario, as well as our pre-conference workshop. We'd love to see you there!
What Will You Learn from our Workshop?
The focus of our workshop is to equip you with the digital marketing strategies you'll need to see your compost business grow. 
Here are some of the things you can expect to learn from our pre-conference workshop:
Summary and topics covered
Google Business practices for increased local visibility.

How to create a content recycling process.

Solving participants' concrete marketing problems.
 Expected learning outcomes
Optimize a Google Business profile and understand how Google Business impacts your organic search rankings.

Stress free method to publish content on a regular basis, to multiple channels.

Set marketing goals for 2023.
How to prepare for the workshop
Bring a laptop and have login information ready for your Google Business profile. If you're not the account owner, ask them to invite you to it as a manager. 
If you haven't created a Google Business profile yet, you should at least begin the process before the workshop. Here's how: visit Google Business and register your business (your listing won't be published until your location is confirmed.) 
It'll take up to 7 business days to get a postcard with a verification code. Please try to verify your account before the workshop using the verification code, or bring the postcard with you.
If you're unable to get the postcard before the workshop, that's OK. In those cases, we'll work within a document so you can add the information to Google Business at a later time.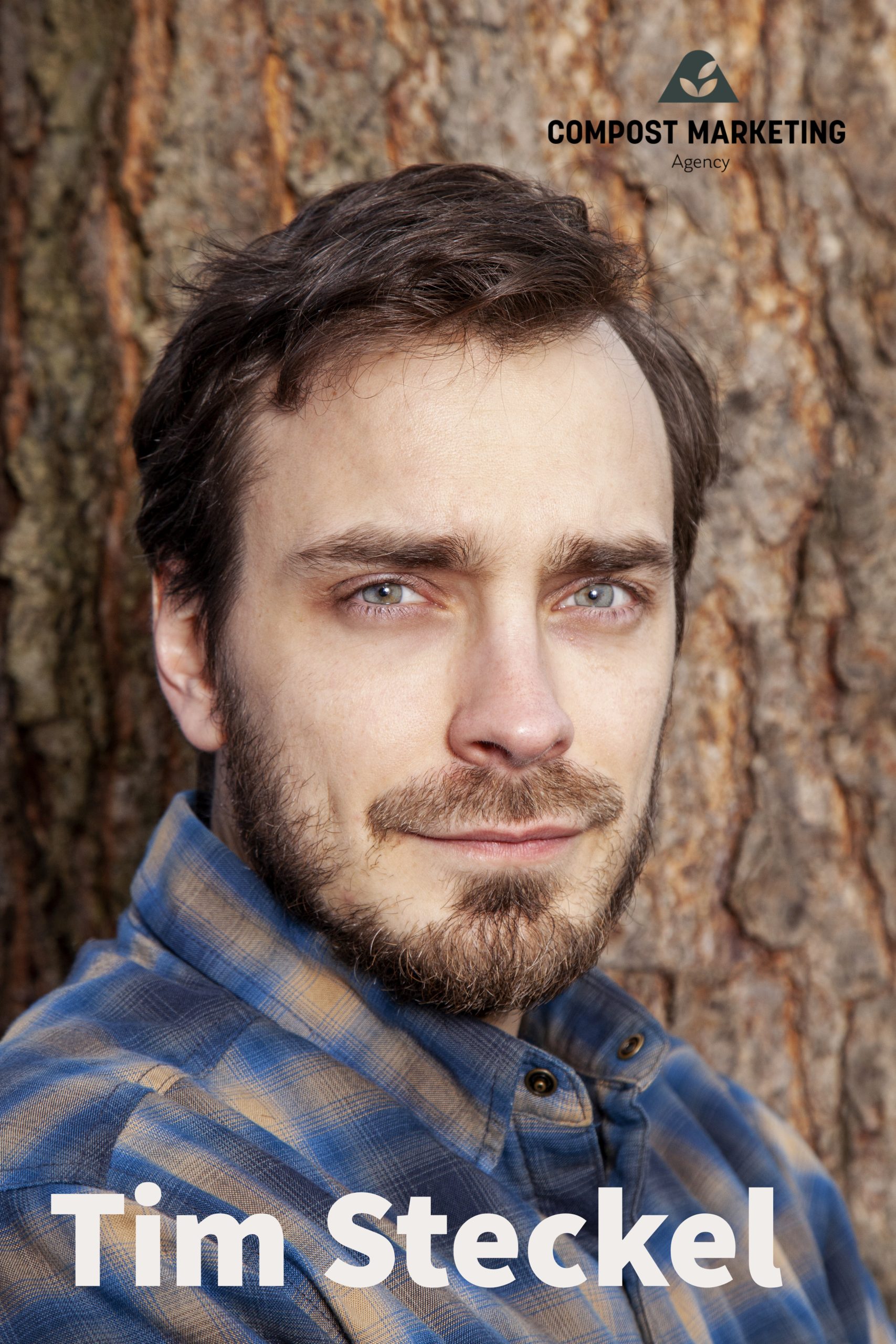 Your Workshop Instructor: Tim Steckel
The workshop will be held by Tim Steckel, the founder of Compost Marketing Agency. 
Tim is an active member of the Ohio Compost Council and is a USCC Young Professional. He's diverted 15,000 pounds of food scraps from neighbors with a micro compost collection in his driveway. He runs a side hustle, Worm Workers, a local compost worm business in Cleveland, OH.
Tim is a seasoned digital marketing expert and holds a bachelor's degree in Business Administration/Service Management. He has a unique perspective on how to communicate the value of compost within communities. 
Tim knows the challenges that entrepreneurs face and takes an integrative approach to solve complex marketing problems. His expertise includes ranking pages as number one on Google, marketing automation, email marketing, copywriting, and developing content based marketing strategies.